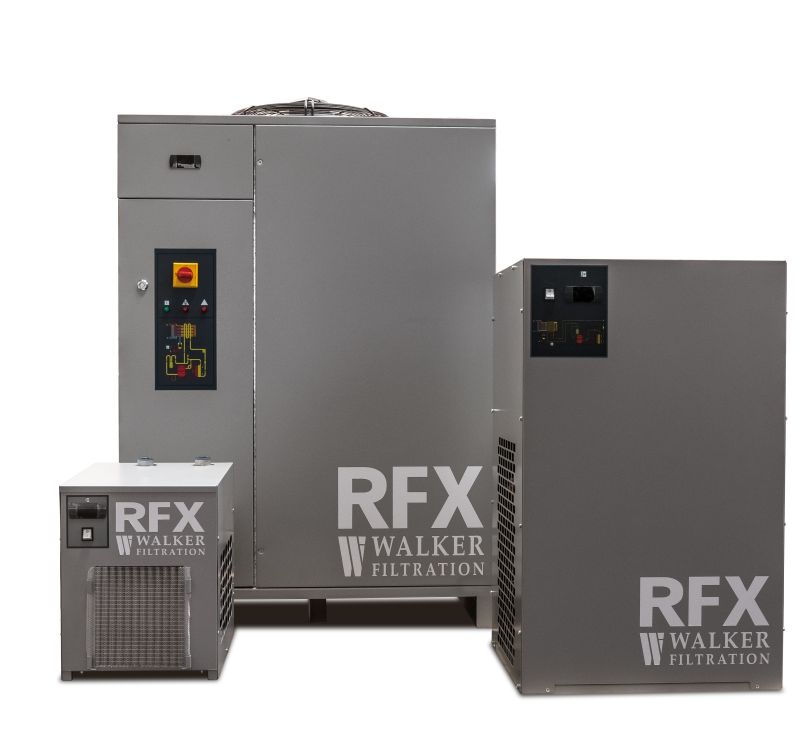 Reliable and innovative non-cycling refrigerated dryers are an ideal and affordable solution to remove moisture from your compressed air system.
The RFX Range of dryers is manufactured based on an innovative, cost-effective design to reduce the potential for damage and downtime created by poorly treated compressed air.
When combined with G Series Pre and Post Filters, you can rest assured that your Compressed Air will be clean, dry and trouble-free. Contact us for special Dryer/Filter pack pricing.
The RFX Range of Refrigerated Dryers are well tested, reliable and with an easy to read digital display, monitoring performance can be done at a glance.
Available in flow rates up to 2473cfm (at referenced conditions).
Get A Quote 
Enquire now to get a free quote or contact us about the Refrigerated Air Dryer options and installation services. We'll make sure that our air compressor specialists will get in touch with you soon!
Ph:   (07) 3881 0883
Email: sales@fittingsexpress.com.au
Opening Hours: Monday to Friday 8am-5pm